Woman Gets Money From Her ATM, The Warning Printed On One Bill Sends Her Back To The Bank
A Seattle woman is annoyed after she said a Bank of America ATM gave her a fake $20 bill.
Darcy Fox went to the bank on April 24 to withdraw $300. When she got her cash, she immediately noticed that one of the bills didn't look right.
"Went and got cash out of bank machine at bank," she wrote on Facebook later that day. "One of [the] twenty dollar bills was frayed and worn and taped together so I went into the bank to get it replaced."
While she was waiting in line she noticed that the bill said "Motion Picture Use Only" on the back. It was prop money designed for use in movies.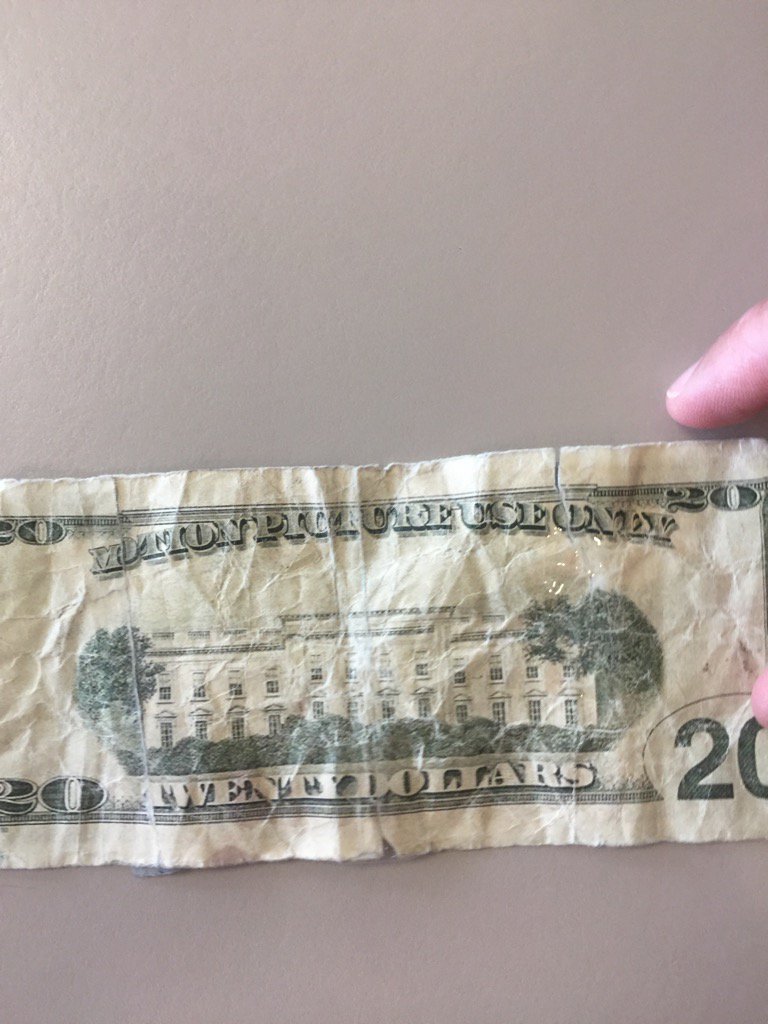 When Fox spoke to the bank's manager, she was told the bank could not switch the fake bill out for a real one.
"I immediately ask for the bank manager as I figured they would want to know they were passing out fake money in their bank machine," Fox wrote. "The bank manager said they can't give me a replacement 20 because that isn't a real 20 even though it came out of their bank machine."
"I think [the manager] figured he would forget about the inconvenient truth," she wrote in another post. "The reality is the bank committed fraud against me by pulling money out of my account and giving me fake money and not making it good."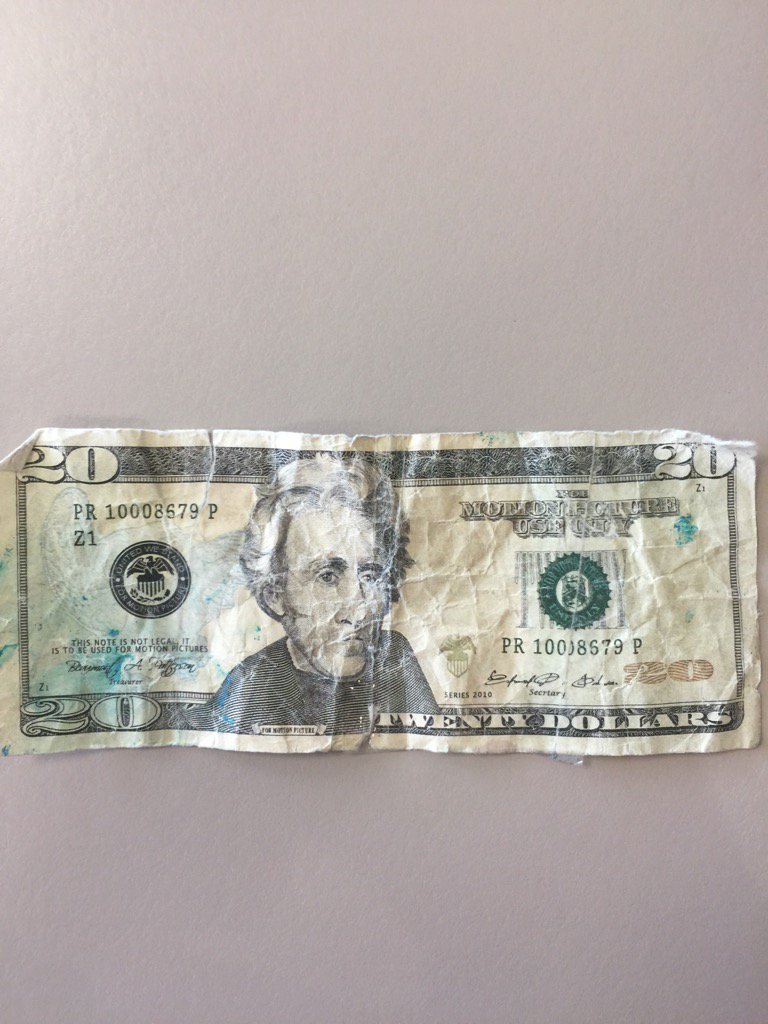 The following day, after calling the Secret Service and doing an interview with KOMO, Fox returned to the bank and spoke to the manager again, at which point she was given a real $20 bill to replace the fake one.
"I called secret service and then went into the bank again, and asked for bank manager, and asked for a 20 dollar bill to replace the fake money that I gave them back yesterday," she wrote. "They did replace the 20 dollar bill."
While she is no longer out $20, Fox is still demanding to know how Bank of America could make such an obvious blunder. She worries that other customers might run into the same issue.
"I mean this is blatantly fake money," she told KOMO. "The bank isn't supposed to miss these things. I just don't want this to happen to other people. A bank industry is supposed to be trustworthy."
A spokesperson for Bank of America told KOMO it was an isolated incident and that it was being reported to both local and federal law enforcement. The spokesperson refused to provide details about the measures in place to defend against the circulation of fake money, citing security reasons.
Sources: Darcy Fox/Facebook, KOMO