Paradise? Bali tourists Unknowingly Served Dog Meat In Upscale Restaurants [PHOTOS]
In the Indonesian island of Bali where natural resources are abundant, the weather is storybook perfect and the relaxed atmosphere attracts wealthy tourists, visitors are unknowingly eating dog meat where innocent and beloved pets are stolen, bludgeoned and poisoned before being sold as food.
In an undercover investigation led by animal activist group Animals Australia, groups of Balinese gangs captured and slaughtered dogs and then sold the meat to tourists and lied about its content. According to the organization, the egregious cruelty was explained as follows:
"Dumped in bamboo crates or plastic rice sacks, terrified dogs await the nightly slaughter with legs tied and mouths taped shut. They may languish like this for hours or days without food or water. One by one they will be brutally slaughtered in full view of their companions.
And business is booming. Year on year, seven times more dogs are slaughtered in Bali than in China's notorious Yulin Dog Eating Festival."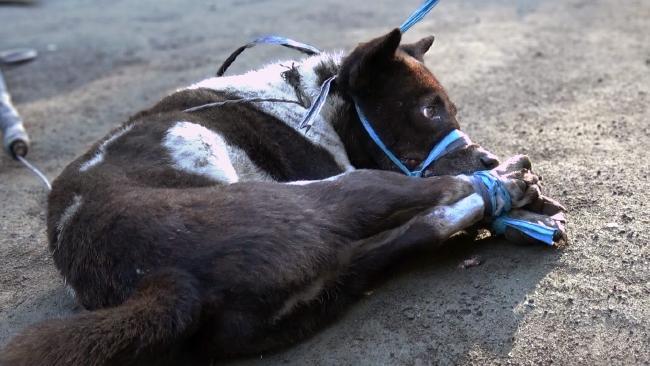 Investigations director Lyn White stated the horrible images of dogs being hanged on trees, shot and poisoned were purely heartbreaking. The group has since brought the issue to the attention of local authorities and have been meeting with government officials concerning the risks and dire animal welfare consequences of the evil trade.
According to AbcNews, in the tourist area of Seminyak, in southern Bali, a street vendor admitted to investigators he was selling dog meat.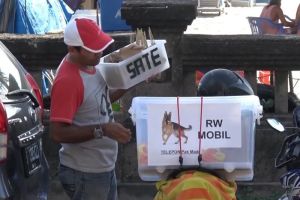 AA investigator: "What is that you're selling?"
Vendor: "Dog satay."

AA investigator: "This is why you have a picture of a dog here?"

Vendor: "Yeah, yeah."
However, the same man tells tourists from Australia a different story.
Vendor: "Satay just $1."

Australian: "Mystery bag. What is, chicken?"

Vendor: "Satay."

Australian: "Satay chicken, not dog?"

Vendor: "No, not dog."

Australian: "I'm happy just as long as it's not dog."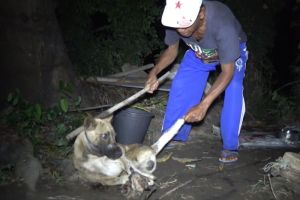 And it's not just the street vendors who are responsible for the inhumanity and blatant animal cruelty. Even fashionable restaurants serve dog meat. It is estimated more than 70,000 dogs are slaughtered each year serving at least 75 restaurants.
"Whilst eating dog meat is not illegal in Bali, killing animals cruelly or eating meat contaminated with poison is against the law, Animals Australia's Lyn White stated. "The dog-meat trade breaches animal cruelty laws and food safety laws. That is a statement of fact," she said..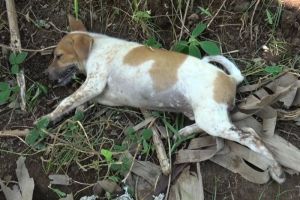 It is not illegal to eat dog meat in Bali – but at least the people selling it should be honest about what the meat is so tourists can decide if they want to eat it or not.
Source: Pet Rescue Report