Do You See What's Wrong With Melania's Mothers Day Tweet? Take A Look. [PHOTO]
President Donald Trump spent Mother's Day on the course at his Loudon County Trump National Golf Club in Washington, D.C. It was the 21st time he has gone golfing since becoming president, according to Vanity Fair's tally.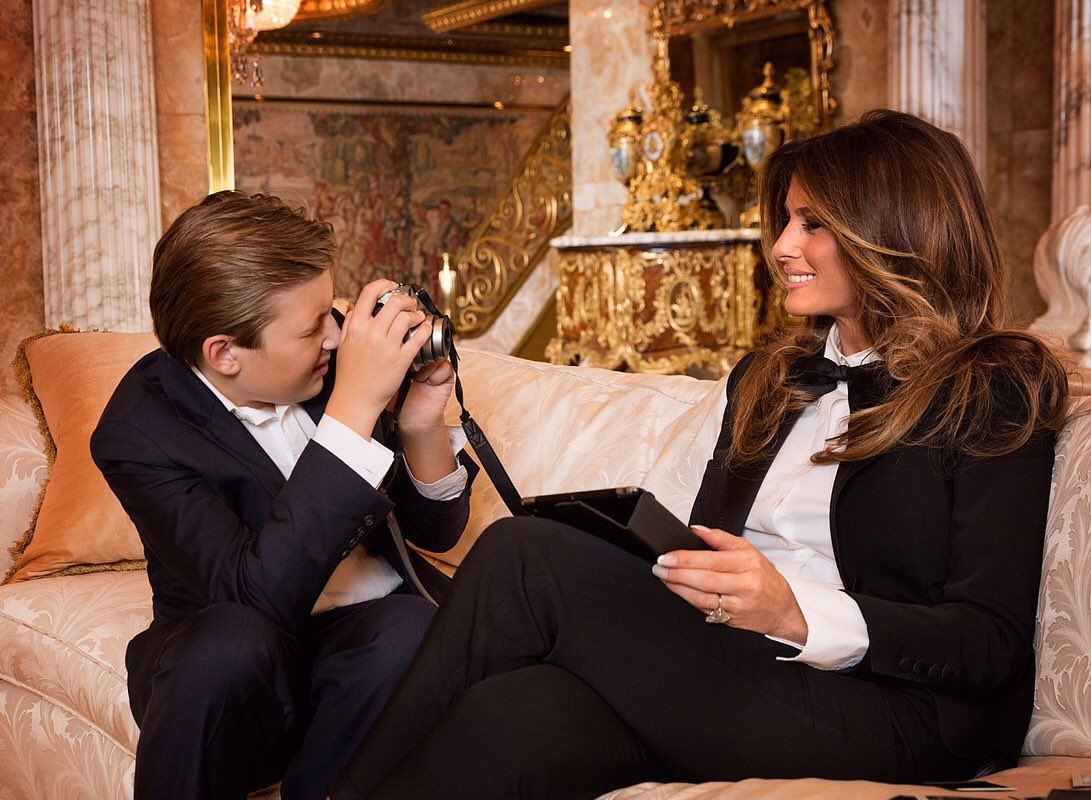 "Here's the thing, the difference between me and another president," Trump said in an interview with Fox News reporter Jeanine Pirro, which aired the day before Mother's Day. "Another president, I won't use names, but another president doesn't do what I'm doing. They really don't. I'm not saying that in a bragging way. … Another president, Jeanine, will sit in the Oval Office and do practically nothing all day."
Before heading out, he sent out a Mother's Day tweet. "Wishing [Melania and all] the great mothers out there a wonderful day ahead with family and friends!"
While he golfed, Melania was "spending the day with her family," according to a family spokesman who was quoted by The Washington Examiner.
She has been splitting her time between the White House and Trump Tower in New York City, where son Barron Trump remains in school. The president explained the arrangement soon after being elected: "Barron's going to finish up school because he's got just a couple of months to go so it's a little hard to take him out of school," he told CNN.
At the time, a spokesperson for Trump's transition team said: "No official statement has been released by the Trump family regarding transition timing, but like any parents they are concerned about pulling their 10-year-old son out of school in the middle of the year. We would also appreciate the same privacy and security considerations given to previous First Families with regard to minor children be extended to the Trumps as well."
There was much speculation whether or not the Melania and Barron would be moving to the White House at all. However, in March, TMZ reported that they would be moving into the White House in June.
In a Mother's Day interview published by the Palm Beach Post, Melania revealed her thoughts about the holiday.
"For me, it's my first time here for Mother's Day," she noted. "In Slovenia, as a child in school, we always made a present in class to give to our mother. One year, I drew a picture of my mother. She saved it. When I look back, it's really funny. A beautiful picture. Very strong colors. I saw it the last time I was at home."
Regarding her childhood memories of the holiday, she said: "The family gets together. My sister, my dad and my mom. We would plan it so my mom didn't know. We went together to buy flowers and presents for her. We made lunch and spent time together."
In a separate interview, when asked if he would be giving Melania a Mothers' Day gift, the president said, "I gave her the ultimate gift."
Sources: Vanity Fair