Antifa Opens Fight Training in Chicago
Tucker Carlson of Fox News got into a debate with a woman using the assumed name of "Naila" about a fight club that Antifa has started in Chicago. I wasn't aware that anyone in Chicago didn't already know how to fight. I assumed that anyone that didn't know how to fight was probably already dead. With 2,000 people getting shot every year, I'm not sure how hand to hand fighting would work against a Glock.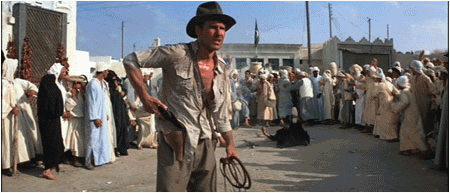 She said that there was a 20 percent rise in hate crimes in Chicago and nationwide in recent times.
Carlson asked how that number's importance compared to Chicago's more than 2,000 shootings in 2017.
"Your fears may be a little overblown," he said. "How many of the 2,000 shootings were carried out by right-wingers?"
Naila said she was "more interested in hate crimes," saying that the gym's purpose is to "grow strength together."
She dismissed Carlson's line of questions surrounding gun ownership, saying that it is more relevant for her to learn hand-to-hand combat.
According to Heat Street, the Haymaker Collective, which is said to be named after an 1880s anarchist riot, opened the gym to let their members train for any impending scuffles.
However, the outlet reported that the training regimen is anything but aggressive.
"A lot of people think that when you learn to fight, it's all about being aggressive and learning how to go start street fights with people," an Antifa member told Heat Street.
The group said the gym is meant to be a place to fight the "heteronormative" and "masculine" culture of gyms in the United States.
The gym members hope to fight the "alt-right" and "white nationalism" they see in what they called "Donald Trump's Amerikkka (sic)."