This Picture Of Melania Sparked Outrage On Social Media, Look Closer [PHOTO]
Some social media users are attacking a shoe website for talking about First Lady Melania Trump's shoes during her surprise visit to a non-profit organization.
Melania made an unannounced visit to the children at HomeSafe, an organization that provides support to victims of abuse and domestic violence in Lake Worth, the Palm Beach Post reported.
The first lady gave a motivational speech to a group of young girls between the ages of 12 and 17, and presented them with Easter baskets and stuffed bunnies, according to Footwear News.
"I'm here to support you and help you," she said. "I want to encourage you, and do whatever I can to help you achieve your dreams."
"This is a day that the girls will never forget," Matthew Ladika, the chief executive officer of HomeSafe, told the Palm Beach Post.
"It was extra special and touching … She asked them what their interests are," Ladika added.
Melania then took to Twitter to talk about her experience.
"The young ladies I spoke with hold so much promise for the future," the first lady tweeted, adding that she's "looking forward to hosting the annual Easter Egg Roll at the [White House] on Monday!"
Some social media users were upset with Footwear News mentioning Melania's footwear. The website noted that the first lady took a break from her go-to Christian Louboutin pumps and wore a pair of Rene Caovilla sandals. The shoes retail for $1,150 on Nordstrom.com.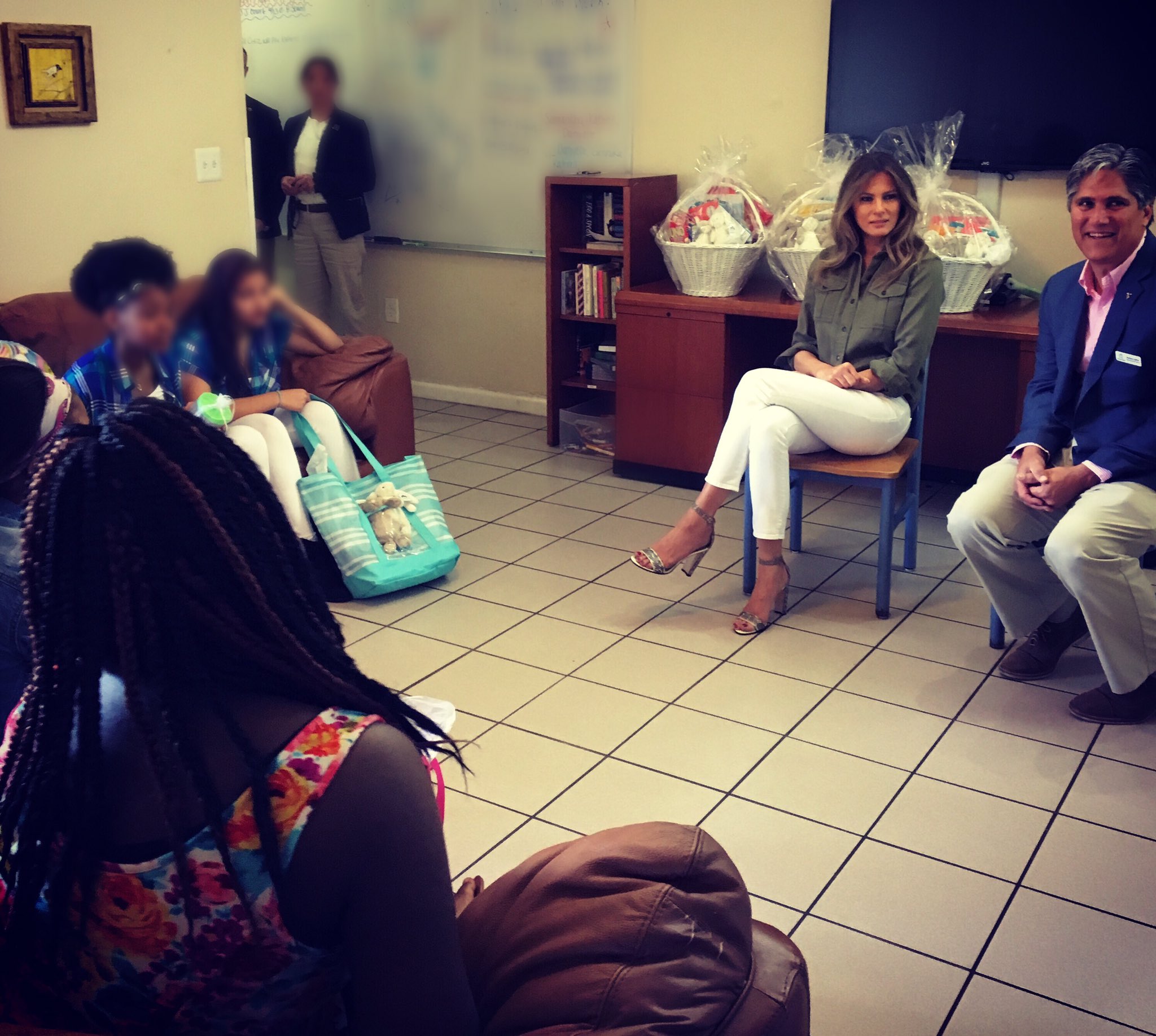 "OK People: I did not vote for her husband. However, the lady showed up with Easter Baskets for the children," wrote one commenter. "That is a good thing Why did you need to keep going on about her shoes? That is mean."
"Are you people so full of hate that you have to nitpick about everything they do?" asked another. "At least she is trying to bring some happiness to some kids who have nothing… get over yourselves and appreciate that she is there…"
"You guys are really low to attack her for this," wrote another commenter. "I'm not a huge Trump fan and you don't have to like him or their family…that's fine, but when she does something nice, why do you have to be jerks about it.
"If she had made sure it got out into the media you would have said she was just doing it for the press. How sad that you have to take something like this and turn it into another class war attack…"
Sources: Palm Beach Post, Footwear News