They Heard A Horrible Sound In The Dark, They Saw A Body The Next Morning….
You've probably been taught that humans have five senses: taste, smell, vision, hearing, and touch. However, an under-appreciated "sixth sense," called proprioception. If you say that someone has a sixth sense, you mean that they seem to have a natural ability to know about things before other people or to know things that other people do not know.
Now, a boy's sixth sense just saved a 9-year-old girl who survived a fatal car crash, his quick thinking helped the young girl live.
Ryan Boyce lives in Oklahoma City, Oklahoma. He was relaxing on his porch together with his family when suddenly they heard a loud car crash down the nearby road.
"We heard a motorcycle driving by going insanely fast," Boyce said. "We hear this loud screech, a big crash, and we knew we'd heard an accident."
Boyce and his family called the police at 11 pm, but officers were unable to locate the car that was involved in the crash. Boyce and his family went to bed that night, but with a strong sense that someone needed their help, feeling weary about the ordeal, Ryan's brother decided to look for the car on his own.
"This morning, my brother couldn't shake the feeling that somebody was out there hurt, someone could be dying," Boyce said at the time. "He drove out here by himself and found the accident and immediately called the police."
When the police discovered the vehicle they couldn't find before, they also found two bodies, one of a woman and a child. But there was one survivor, a 9-year-old girl.
"They could still by laying out there, and that little girl could be dead now," Boyce said. "We could've been there at the last minutes of her saving point. I'm just praying for that family whoever they are, I don't know who they are yet, but God bless you."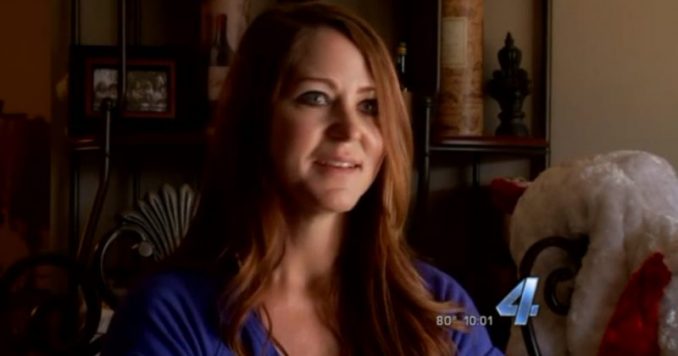 The young girl was immediately rushed to the hospital in serious condition. The other victims who didn't survive were later identified as 29-year-old Tera Mattingly and 8-year-old Zoey Mattingly.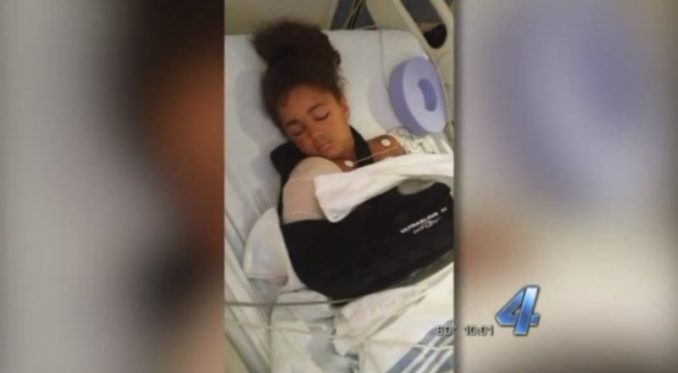 According to Taphaps:
It all started when nine-year-old Hudsyn Shaw spent the night with eight-year-old Zoey Mattingly, who is her friend and neighbor. Zoey's mom, Tera Mattingly, decided to take the two girls for a ride in the car. "I knew that she liked to take drives a lot because she had mentioned that to me," said Hudsyn's mom, Dawn Shaw.
As they were driving along, the silence of that Sunday night was interrupted by the rumbling of a motorcycle flying down the road at high speeds. Seconds later, a loud screech pierced the air, followed by an earth-shattering crash.
Hudsyn Shaw, however, had remarkably survived the massive crash. In a report by KFOR, The sole survivor had sustained multiple fractures to her arm, clavicle, pelvis, back, and ankle, but she didn't suffer any injuries to her internal organs or her brain.
"I just immediately started praying, you know, and I was just praying that God protect her and keep her safe," Dan Shaw recalled until her neighbor informed Shaw that his wife and the two girls had not returned home, Dawn Shaw had no idea what had happened to her daughter, "She said she saw Zoey and crawled over to where Zoey was, and they found her with her arms cradling Zoey's head."
Talking about her daughter's miraculous survival, Shaw said, "It was just devastating. I mean I just couldn't, I just kind of broke down at that point because I just realized how lucky I was really to have her still here. Very lucky, very blessed."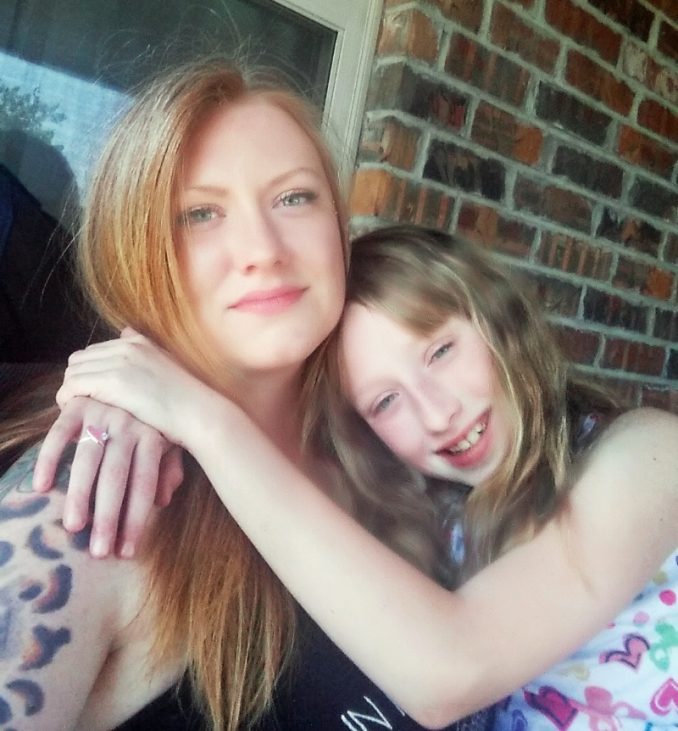 Meanwhile, many readers honor and rejoice for this Ryan's brother and his family for discovering the girl and ultimately saving her life.
"God Bless this young man for listening to his gut feelings and finding this accident and helping to get police there," one person commented. "Gods blessings also on the girl that survived the accident."
"Listen to the sixth sense, God has given us, that young man felt that something was not right, he and his family ended saving a child's life," another person wrote in admiration for the hero who saved this girl's life.
"We need to listen to our hearts and our children," another added. "He was God's instrument to save this little girl. Could the two boys have been saved the night before?"
However, some readers expressed concern about how the police handled the case. And they weren't particularly happy with the officer's handling of this case.
"Poor job by the officers," one reader wrote. "They really should have longer. Don't get me wrong, I am all for the police departments, just think the should have done better."
"I don't understand why the police did not investigate that incident more thoroughly," another wrote.
"Lazy cops, possibly if they would look farther than their nose, they could have found," wrote another commenter.