She Slit A Little Girl's Throat, Where They Are Letting Her Serve Her Sentence Is Absolutely Sickening….
The death of a child is a profound, difficult, and painful experience.
When someone close dies at an older age, people often take comfort not only in celebrating their life but also in knowing that death is part of the natural process of living. This experience is not the same when you are faced with the sudden death of your child.
Death changes every aspect of family life, often leaving an enormous emptiness.
No parent is prepared for a child's death. Parents are simply not supposed to outlive their children.
You may find that you also grieve for the hopes and dreams you had for your child, the potential that will never be realized, and the experiences you will never share. If you lost your child, you may also feel that you have lost your identity as a parent and perhaps the possibility of grandchildren.
For parents who have lost a child, it makes no sense for life to end at such a young age—particularly when the death is sudden and without warning. The loss cuts so deep, it can be suffocating.
It was supposed to be a fun day, as it is a day to honor motherhood and show our appreciation to moms of all kinds, including wives, sisters, and grandmas, for all their hard work and sacrifice.
The Jones family decided to meet at Queen's Park in Bolton, England, when the 7-year-old Emily Grace Jones spent the morning with her father, Mark Jones who had arranged to meet Emily's mother, Sarah Barnes, in the park that afternoon while she was out for a run.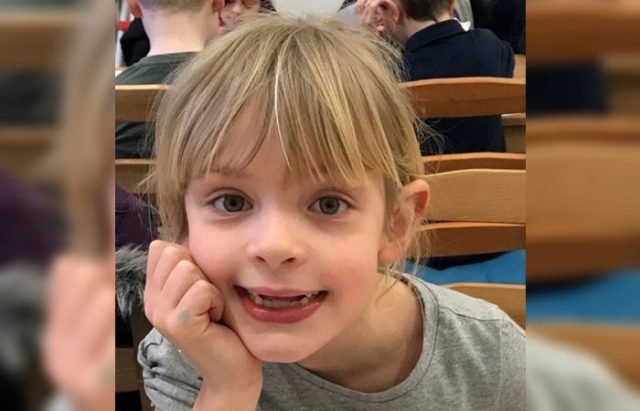 However, little did they know a horrifying incident will going to happen and in the blink of an eye, Mark Jones just saw his daughter on the ground with her own blood.
It was when Emily spotted her mother in the distance she called out, telling Mr. Jones "Daddy, daddy. I want to go to mum ."
Ms. Barnes, however, was unable to hear because of her distance from the speaker and her headphones. That's when Eltiona Skana who was also in the park that afternoon and has a history of mental health problems stood up from the bench she was seated on as the schoolgirl passed, grabbed Emily, and slit her throat with one motion before throwing her to the ground and running off.
As Skana fled the scene, Mark, who was about 200 yards away, ran to his daughter's side. Assuming that Emily had fallen off her scooter, the full horror of what had happened soon became apparent.
"I just thought, 'Oh my God, I'm going to lose her, I'm going to lose her.' I was shouting, 'Just stay with me Emily, stay with me. Don't leave me,'" he said. "She was just trying to breathe. It was just horrific. I wouldn't wish anybody to see that happen to their own daughter. On occasions I will go back there. I try not to. But I can just remember her trying to breathe. Just to see your child in that way. I thought, 'This can't be happening. This can't be happening to Emily.'"
After being transported by helicopter to Salford Royal Hospital, Emily passed away 30 minutes later.
Skana was then later arrested, in police body-worn footage, Skana looks emotionless and she informs police there is a knife in her bag. As Skana is led in handcuffs to the back of a police van, an officer asks her what's in her bag and she tells him "everything" including her identity documents.
The killer, who has been held in a secure facility ever since was sentenced under the Mental Health Act 2003 as a dangerous offender.
In a report by the Daily Mail, in 2014, according to mental health professionals, Skana was a danger to children, but her legal supervisors apparently had no idea of the risk she posed. Disturbingly, it was only a matter of time before the court decided that there would be no murder conviction. It was reported that her mental illness would become the excuse for the bloodbath.
The paranoid schizophrenic was sentenced to life with a minimum of eight years after admitting manslaughter with diminished responsibility. Skana was ordered to serve a minimum of 8 years at Rampton Hospital, which has provided her with her own suite instead of prison.
It was upped to ten years and eight months in January after the sentencing judge admitted the minimum term was "calculated in error".
Even worse is that a Freedom of Information request can now reveal, Skana was awarded £66,564.48 in legal aid by the Government to fight the "open and shut case".
The hospital, which offers its residents access to a gym, swimming pool, commissary, community garden, sporting facilities, and other recreational activities, the patients are given personal televisions, walk-in closets, an extensive meal menu, and healthcare, all courtesy of the taxpayers. The patients can also spend weekends watching TV, playing in the day room, or going shopping in the neighborhood.
"You can't possibly write all these failings and then sum it up at the bottom with 'we think the incident was not preventable'. It is absolute nonsense. They are just trying to relinquish all responsibility – and she was their responsibility," Mark Jones said, while Emily's killer continues to live a life of ease and resembling luxury, Emily's parents are left to endure even more pain.
Sarah and Mark, Emily's parents, wrote the following in a heartfelt tribute to their daughter:
"How can you put into words how you feel about the senseless death of your only child?

"It is just too difficult to comprehend. "Emily was the beat in our hearts, the spring in our step, and the reason we got up every morning.

"Emily was our beautiful, spirited little girl, a bundle of energy with an infectious personality.

"She was bright and funny, a kind child with not a mean bone in her body.

"Emily loved life and had not a care in the world."One smile from Emily and she had her daddy wrapped around her little finger.

"Emily was a loveable child, full of innocence and wonder.

"She was just starting out on her path of life and her future has cruelly been cut so short.

"Our future has also been taken away, how can you enjoy life when the biggest part of it isn't there anymore?

"We will never see Emily grow and become the wonderful young lady we knew she would become, we will never see her hold her own child in her arms, as we held her.

"Emily brought out something special in everyone who was lucky enough to be in her life.

"The loss of Emily has had a profound and significant impact, not just on her family, but the whole community.

"The horrific crime committed by Eltiona Skana shocked the whole country," research director David Spencer said.  As the Center for Crime Prevention think tank has raised concerns about the sizable sum of tax dollars she received for legal aid.

"It was an open and shut case and there was never any question of Skana's guilt.

"Questions therefore have to be asked about whether it is a sensible use of taxpayers money for her to receive such a vast sum of legal aid.

"It epitomises everything that is wrong with the legal aid system and why it is so badly in need of reform."
Watch the video below for more details:
Sources: Taphaps, Standard, Dailymail