Man Beats Girlfriends Dog Within Inches Of It's Life, But Then He Gets What He Deserves [PHOTO]
Michael John Ennis, 22, was arrested and accused of killing his girlfriend's dog in Allen, Texas, this is according to a press release issued by the SPCA of Texas. Roberto, a 3-year-old terrier, was rushed to an emergency animal clinic after being severely beaten by Ennis. Roberto had bruises all over his body, he had several broken ribs and a fractured eye socket.
Although Roberto was taken the emergency clinic the same night, he was beaten the injuries were so severe Roberto that had to be humanely euthanized. The day after the incident, the Dallas County District Attorney's Office and the SPCA of Texas were notified of the crime. Ennis was booked and taken to the Collin County Jail on a $25,000 bond.
 Take a look at this image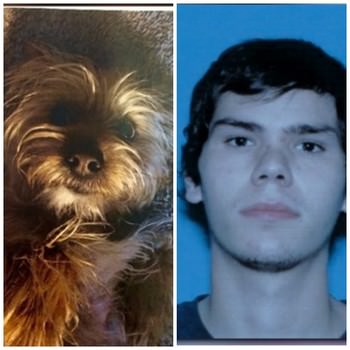 Here's hoping Ennis gets the maximum punishment for this crime. He must feel like a big tough guy killing an innocent, 15-pound dog. Share away, people.
Source: Hero Viral