How Obama Plans To Spend His Final Christmas As POTUS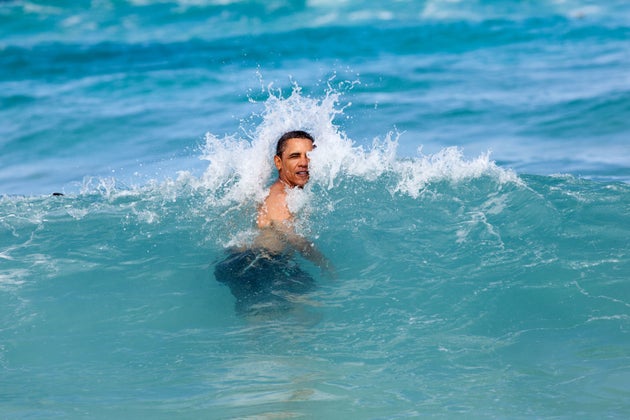 The Obamas are creatures of habit during their Hawaii vacations, usually staying in the sleepy town of Kailua ― about a 45-minute drive from the bustling tourist area of Waikiki. In the past, their rental homes have been the epitome of laid-back luxury.
The U.S. Coast Guard has set up a temporary security zone in Kailua, in effect from Friday morning until Jan. 2, according to Hawaii News Now.
The first family's activities of choice while in the Aloha State typically include golfing, enjoying Oahu's beaches, dining at favorite restaurants, such as Alan Wong's, and eating shave ice at Island Snow in Kailua.