Heroic Rescue: 80-Person Chain Formed To Save Family Stuck In Rip Current [VIDEO]
At Panama City Beach, 80 beachgoers formed a chain from the shore to help save a family caught in a rip current, according to USA Today.
"I am so grateful," Roberta Ursrey, the mother of the family, told NBC. "These people were God's angels that were in the right place at the right time. I owe my life and my family's life to them. Without them, we wouldn't be here."
Ursrey had exited the water but walked back in when she noticed how far her sons were from shore and became concerned. Once she heard them screaming, she rushed to the water to help save them.
"They were screaming and crying that they were stuck," Ursrey said. "People were saying, 'Don't go out there.'"
The chain stretched more than 100 yards with some people standing in water up to their necks and other who couldn't swim standing on shore. According to the Northwest Florida Daily News, Jessica Simmons, who had dinner on the beach with her husband, was the catalyst for the chain after she swam out on a boogie board to save the family.
"These people are not drowning today," Simmons said she thought to herself. "It's not happening. We're going to get them out."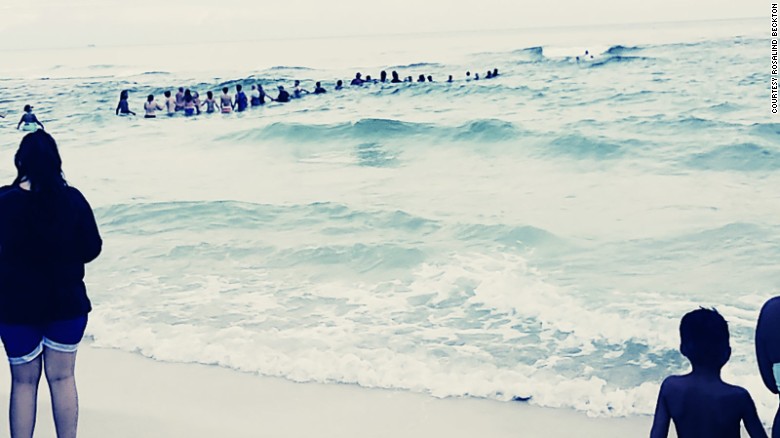 The family was successfully pulled from the water and was given the proper medical attention. Simmons looked beyond her role in the rescue and reflected on the beauty of everyone working together.
"It's so cool to see how we have our own lives and we're constantly at a fast pace, but when somebody needs help, everybody drops everything and helps," Simmons said. "That was really inspiring to see that we still have that."
Source: Daily Caller